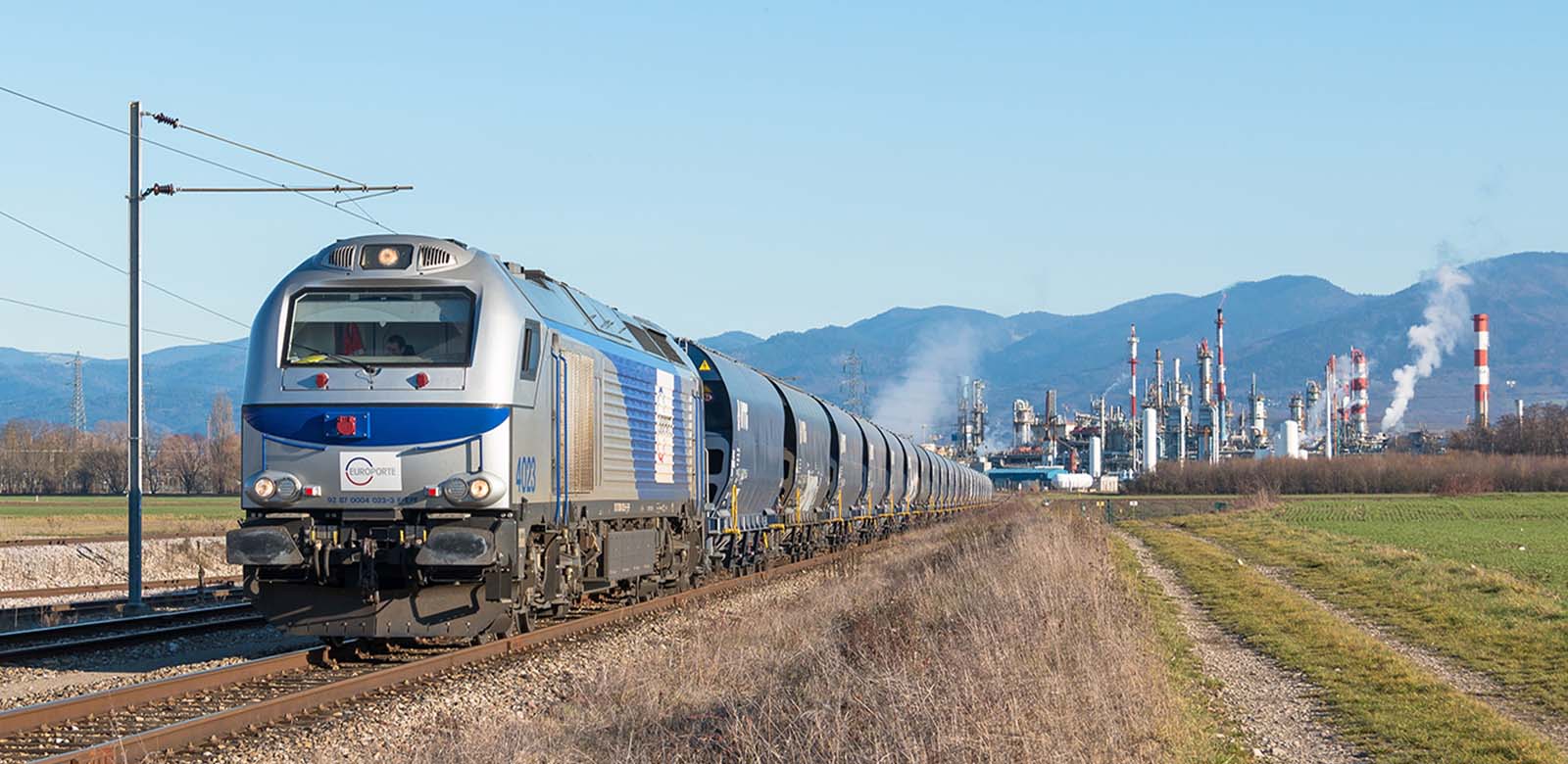 A drive for profitable development
Europorte, subsidiary of Getlink, is the leading private operator and reference player in rail freight in France.
Europorte is the first privately owned French operator to have been granted a rail operator licence by the public authorities in France for developing rail services throughout the European Union. Europorte develops the complementary activities of its two commercial subsidiaries: Europorte France and Socorail (Europorte Services brand).
Thanks to its dense coverage in France, Europorte is positioned as a growth vector for Getlink, present across the entire rail freight transport logistical chain, from collecting and routing on primary and secondary networks (Europorte France) or loading and unloading of wagons on private branch lines on industrial sites (Europorte Services/Socorail), to managing rail infrastructure (ports, private and public/private industrial sites) in France and also in Belgium.
Europorte is offering complete and customised solutions to its customers, meeting their expectations for integrated logistics chains and high quality of service.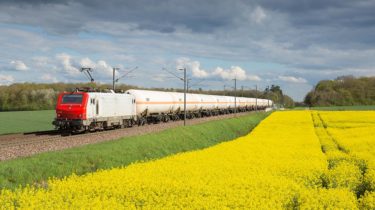 1
---
5

Europorte France: rail freight train traction

The industrial customers trust the know-how and quality of service provided by Europorte France for long-distance traction.
2
---
5

Socorail: railway operations and logistics services

in particular in the oil, chemicals, steel making, automotive and construction material sectors.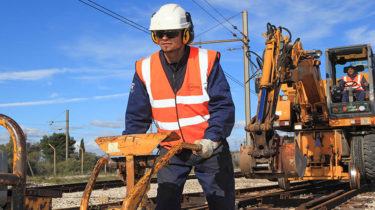 3
---
5

Socorail: recognised know-how

in the areas of the optimisation and rationalisation of track maintenance et railway safety.
4
---
5

Expertise at the service of 6 major Franch ports

Management and maintenance of the railway networks of Dunkirk, Le Havre, Nantes-St Nazaire, La Rochelle, Bordeaux and Strasbourg.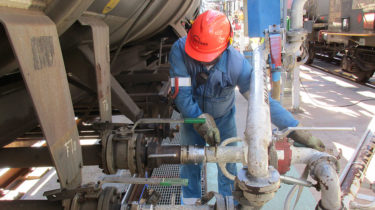 5
---
5

Diversification of services on industrial sites

Intregrated rail services, MASE and ISO9001 certifications and an experience on industrial inluding on Seveso sites.
A successful strategy
Europorte confirms the sustainable profitability of its traction, rail logistics and infrastructure management activities and its business model. This performance is the result of a strategy that gives priority to productivity rather than volume. In rail traction, the concentration of commercial and operational resources on major customers and the optimisation of human resources, notably thanks to powerful digital tools, have generated productivity gains. Europorte is also pursuing its development strategy into the lead markets in Germany and Belgium.
Europorte strives on a daily basis to stregthen its unique business culture and its innovative global offer of services based on 4 core values: safety, quality of service, punctuality and digitalisation.
Railway traction activity
Every day, Europorte France carries out main line rail haulage operations 24 hours a day and 7 days a week throughout France with connections to neighbouring European countries, in partnership or as an open acess operator, particularly in Belgium where Europorte has its own railway authorisations. Europorte France, which operates in average 170 commercial trains per week, is developing its operating model to serve its private industrial customer, based on six key parameters:
Optimisation of transport plans based on regular paths
Organisation of the rail businesses through regional hubs
Guaranteed service through provision of reliable human and other resources dedicated to traffic
Regular punctuality delivery of goods
Safety on customers' private branch lines and on the national railway network
Communication on the status of customers' freight traffic.
Europorte continues to develop its international activity with the gain of new traffic for the chemicals customer LyondellBasell between France and Germany, the start of new national and international traffic as well as specific contracts such as the delivery of Léman Express trains.
Europorte France in 2020

7.2M
net tonnes of goods transported

170
trains in commercial operation hauled each week on average

1.7Bn
tonne-kilometres for Europorte France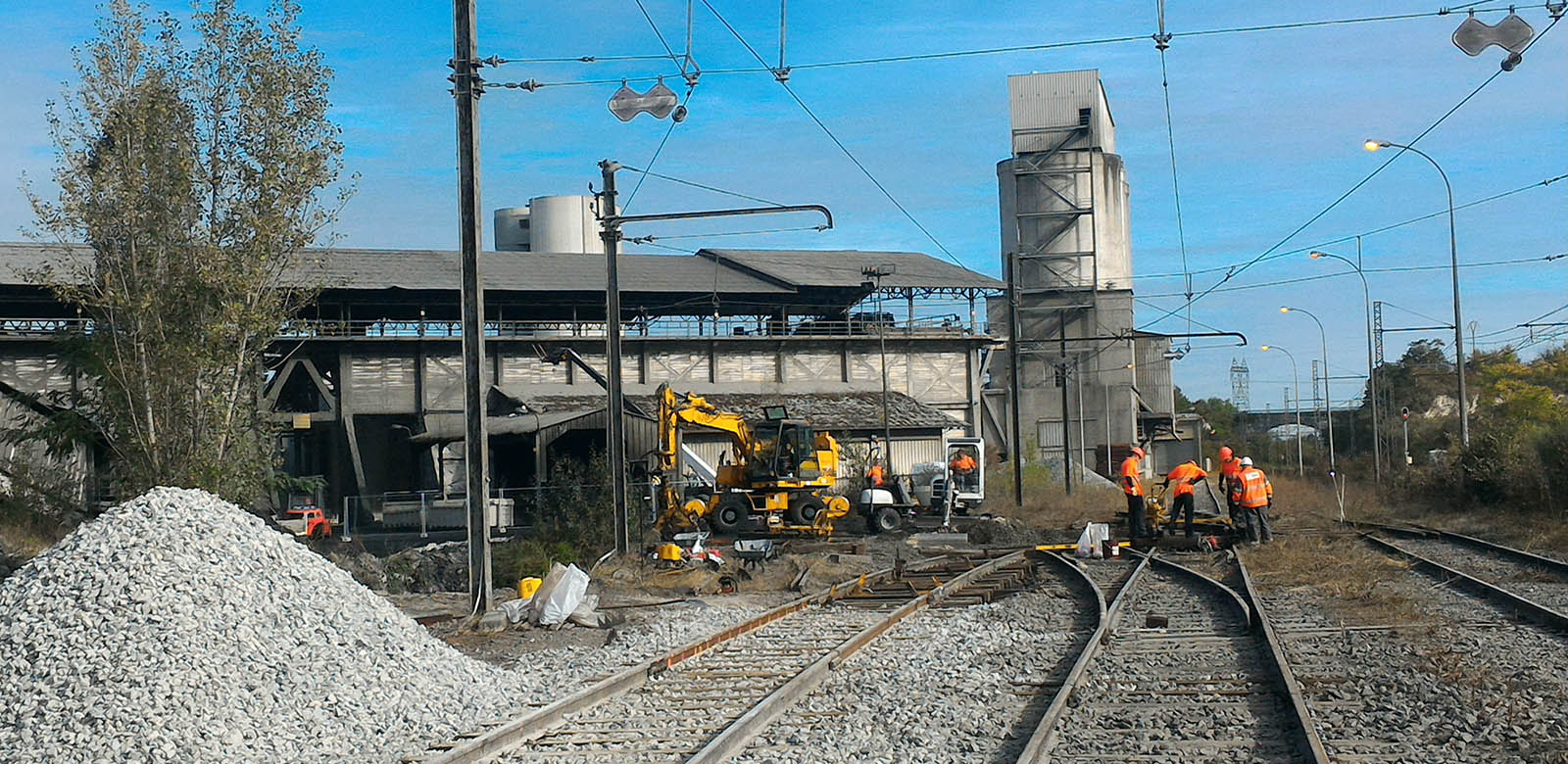 Activity of infrastructure and logistics
Railway infrastructure management and logistics
Europorte, through its subsidiary Socorail under the Europorte Services brand, is the leading private expert in railway operations and logistics services on industrial sites in France, which include:
The management of industrial sidings including reception, handling and dispatch of loaded or unloaded wagons and the associated administrative processing
Loading and unloading wagons, particularly tank wagons
Terminal rail services in port zones and on the French national railway network
The provision of rail haulage engines on a full service basis
Track maintenance
Traffic management of rail networks at various ports
The management of front offices and loading tracks for tank wagons
The operation of the port terminal for an oil refinery.
Europorte Services manages railway infrastructure management and maintenance of 6 major French ports: Dunkirk, Le Havre, Nantes Saint-Nazaire, La Rochelle, Bordeaux and Strasbourg.
Europorte Services in 2020

800km
of track managed and maintained by Europorte Services

40
industrial sites on which Europorte works

6
railway networks managed on 6 major French ports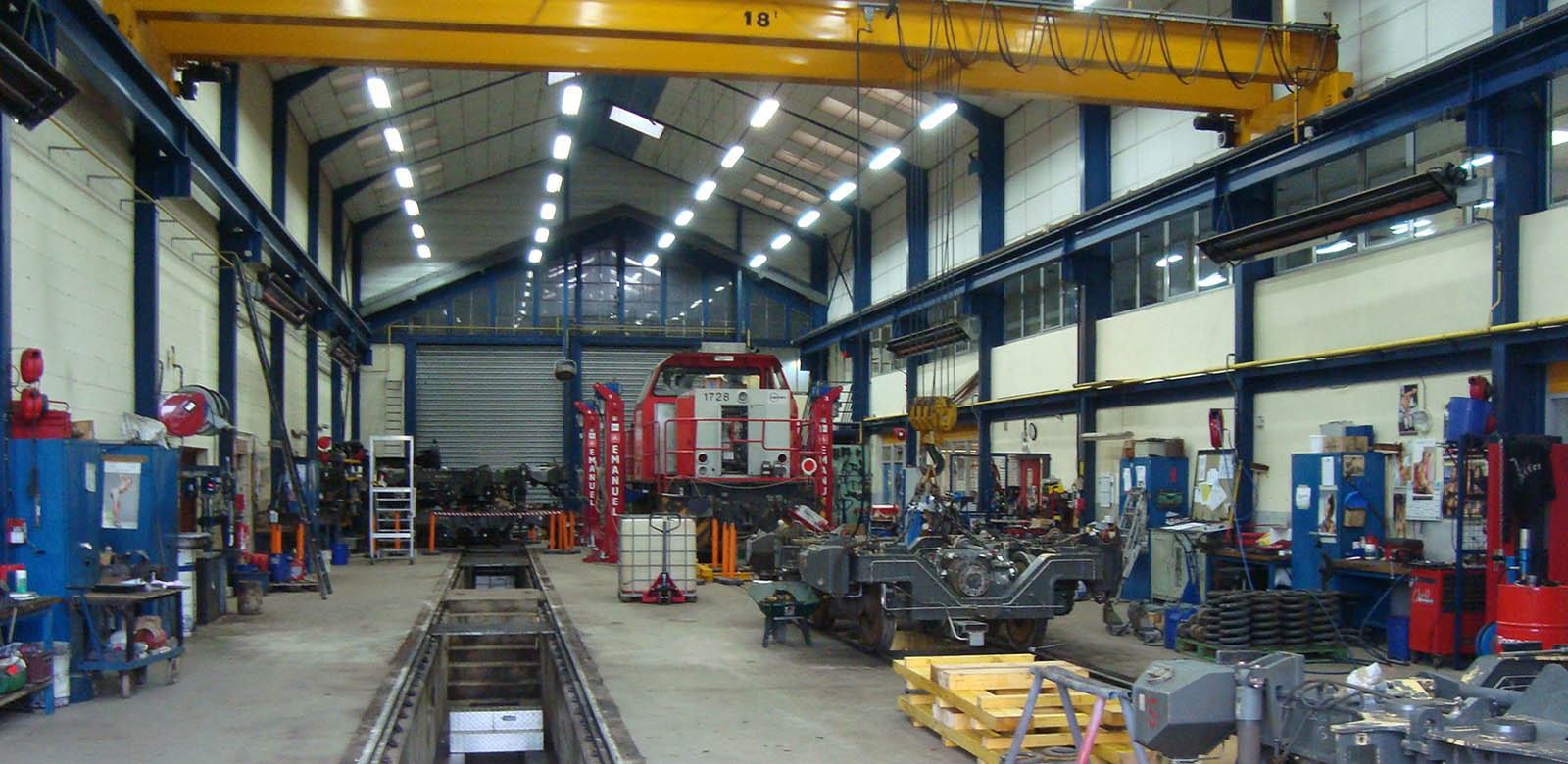 Short-haul traction and maintenance
Railway operator over short distances and railway maintenance
Europorte also focuses on its maintenance activity for low-power diesel locomotives used by Europorte France and Socorail / Europorte Services. As an expert in preventive and corrective maintenance for this type of rolling stock, its teams operates interventions across the whole of France and have a maintenance workshop in Arc-les-Gray.
Europorte, the architecte of railway solutions
Outlook in feeder networks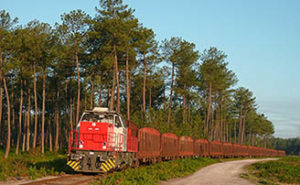 The maintenance of feeder networks which comprise around 1,500km of low-traffic minor lines that serve industrial sites, creates significant development prospects for the company. Socorail has already won calls for tender for the delegated  infrastructure management of feeder networks in the Hauts-de-France region, where the regional authority has taken over a number of networks, in Alsace and near Bordeaux, for the Bec d'Ambès line.
To learn more
Focus on Europorte
Find out more on Europorte's activities, its offers of services and its commitments on its website.
More information
Operations on industrial sites
Read the brochure for the activity of railway operations and logistics services on industrial sites.
More information
Railway infrastructure management
Read the brochure of Europorte Services.
More information