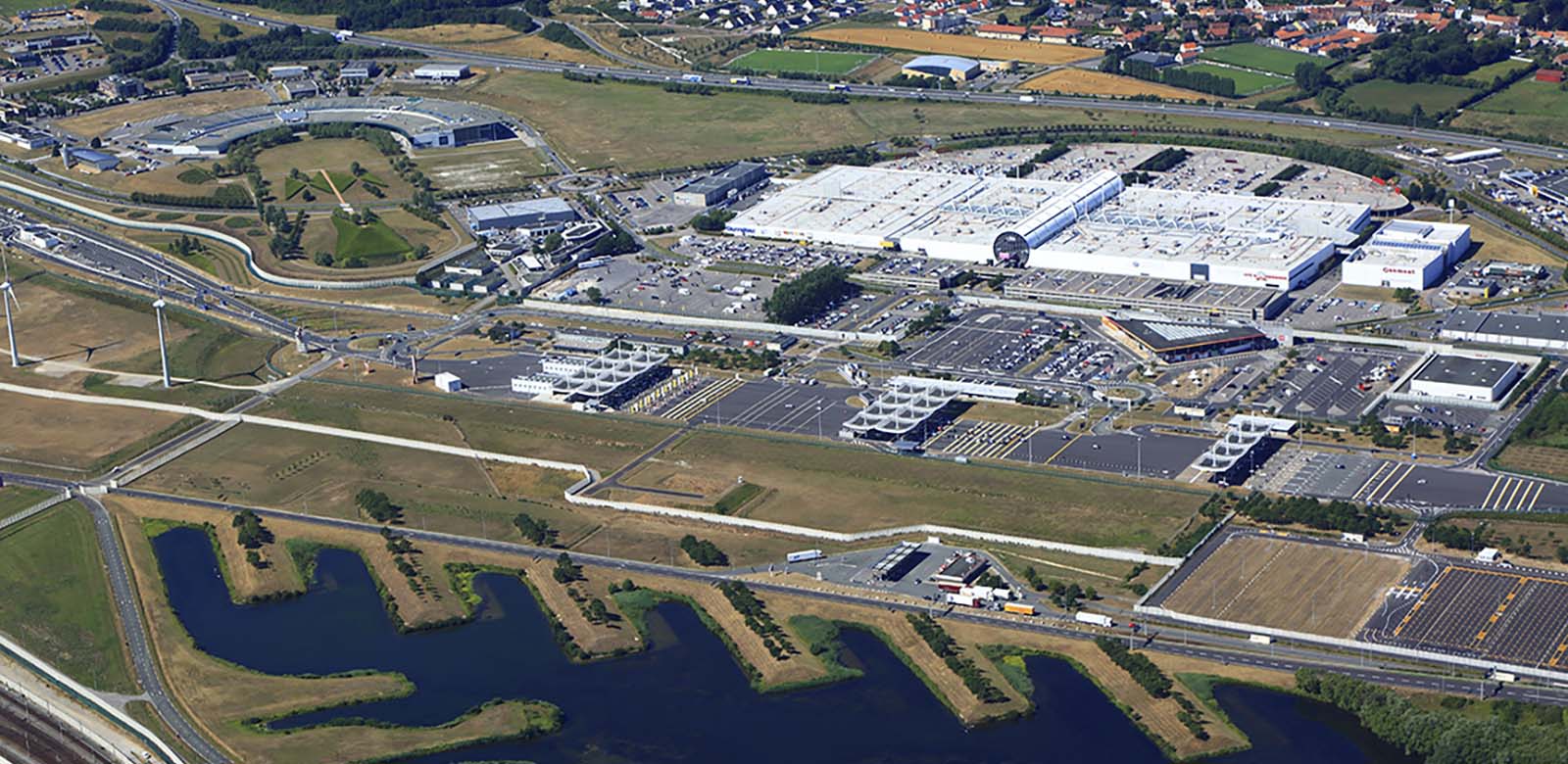 Enhancing regional development
Committed partner to develop land within its economic environment, Getlink has progressively developed its land reserves into commercial, offices and tourist activity areas.
Regional impact
At the time the Concession Agreement was signed between the governments and Eurotunnel, the group was entrusted with a local development mission by the local authorities, in particular in France. For this purpose, Eurotunnel was given large land properties close to its terminals, in Coquelles and in Folkestone.
The Fixed Link is not just a transport infrastucture: it was also designed as a platform for the future economic development of the Kent and Calais regions.
Eurotunnel has progressively developed Cheriton and Orbital Parks in the United Kingdom, as well as the mixed development zone of Cité Europe in Coquelles. The group is about to complete its mission as only 5 hectares of land remain to be developed in Coquelles.
The Côte d'Opale and Coquelles, at the heart of the regional development
At the centre of the road and rail flows between the United Kingdom, Northern and Southerne Europe, Eurotunnel has strongly increased the economic and tourism attractivity of the area up to a European level with the following missions:
Accommodate retail activities
reinforce the tourism offer in order to retain the cross-Channel traffic flows in the local and regional area: more than 10 million passengers travelled with Eurotunnel Le Shuttle in 2018
contribute to the local economic development and employment
guarantee a high-quality level in terms of products, architecture and environment.
The land properties close to its terminal in Coquelles spread with the latter around 1,000 hectares.
ZAC I, a c.800 hectares in Coquelles where Eurotunnel terminal and Cité Europe are built
ZAC II, a 100 ha area, located between ZAC I and the town of Calais.
Completing the retail and service area
For the past 25 years, Eurotunnel has developed many sites within this area which have generated about €240M investment and created 2,500 direct or related jobs. Find out more information on its four activities: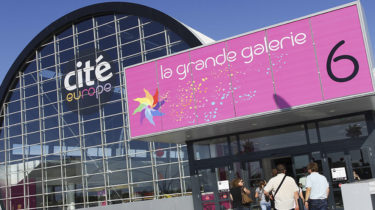 1
---
4

Retail and trade

Include 1 hypermarket, a Channel Outlet Store, 120 shops, several car dealership, service station, car wash and other outlets.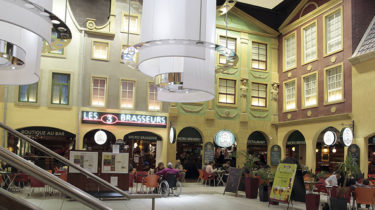 2
---
4

Leisure and restaurants

Offer a multiplex cinema of 12 screens, 20 restaurants, cafés, brasseries and fast food shops.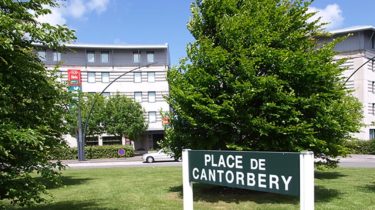 3
---
4

Hotels

Create added opportunities for short-term stays within 3 hotels of the Accor group with a 285-room capacity in total.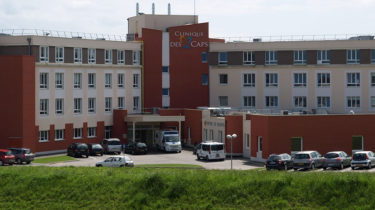 4
---
4

Business park

A strategic area next to the A16 for business development: private hospital, medical laboratories, head offices and office buildings.
Architecture and environment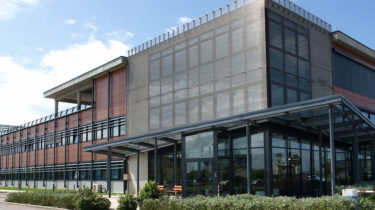 1
---
4

A high-quality level of architecture

To guarantee a high-level of quality and attractivity as well as an equilibrium between built areas and green spaces.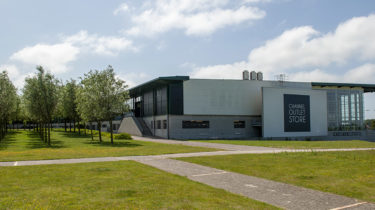 2
---
4

In collaboration with prestigious architects

Such as Paul Andreu (Cité-Europe), Jean-Marie Charpentier (Eurotunnel Passenger Terminal), Jean-Marie Wilmotte (Channel Outlet Store).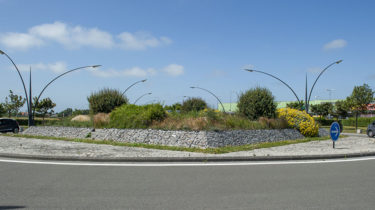 3
---
4

An outstanding landscape

Created by Yann Kersalé (lighting expert) and Alain Provost (landscape and urban furniture).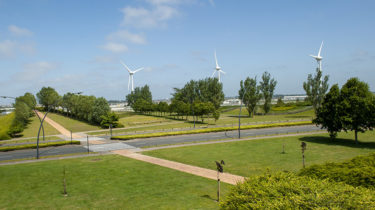 4
---
4

A green area

Comprises water, vegetation and rehabilitation to create a natural landscape and a transition between urban and countryside areas.
Development outlook
The Sangatte tourist complex project on land owned today by Eurotunnel, which include an 18-hole golf course combined with hotel facilities, is an ongoing project in consultation with the Sangatte local council and all administration organisations concerned.