Eurotunnel Passenger and Truck Shuttles are unique in the world and its locomotives, the most powerful in Europe.
57

electric locomotives

9

Passenger Shuttles (cars and coaches)

15

Truck Shuttles +3 on order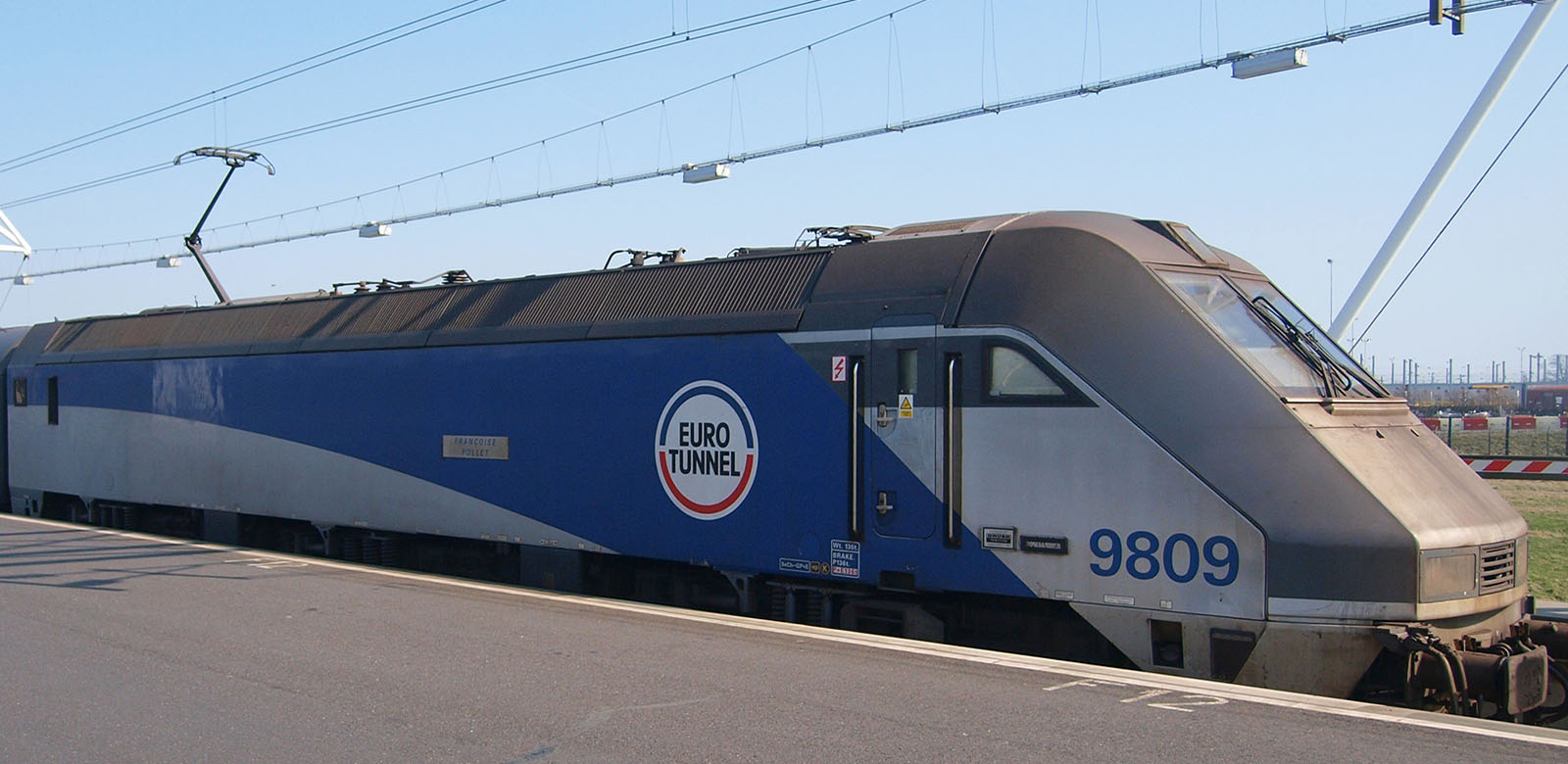 All locomotives are of the BO-BO-BO configuration, which means they are equipped with three bogies, each with two motorised axles. This provides the dual advantage of excellent adhesion between the wheel and the rail and improved performance.
Each Eurotunnel Shuttle in operation has two locomotives, one at each end of the Shuttle and is about 800m long.
Out of the fleet of 57 Brush/Bombardier locomotives, three quarters currently have a power of 7 megawatts (MW) and the others a 5.6MW power. Given that each Shuttle is driven by two locomotives, Eurotunnel Shuttles have a potential traction power of 14MW, which make them the most powerful locomotives in Europe. This is due to the exceptional nature of Eurotunnel convoys (800m long and loads up to 2,500 tonnes), but also because of the railway network's profile (16km of continuous slope at 1.1% on the English side) and the traffic density in the Tunnel which multiplies aerodynamic drag by 3. By comparison, the traction power of the TGV sud-est in France is 6.5MW, Eurostar 12.2MW and Thalys 8.8MW.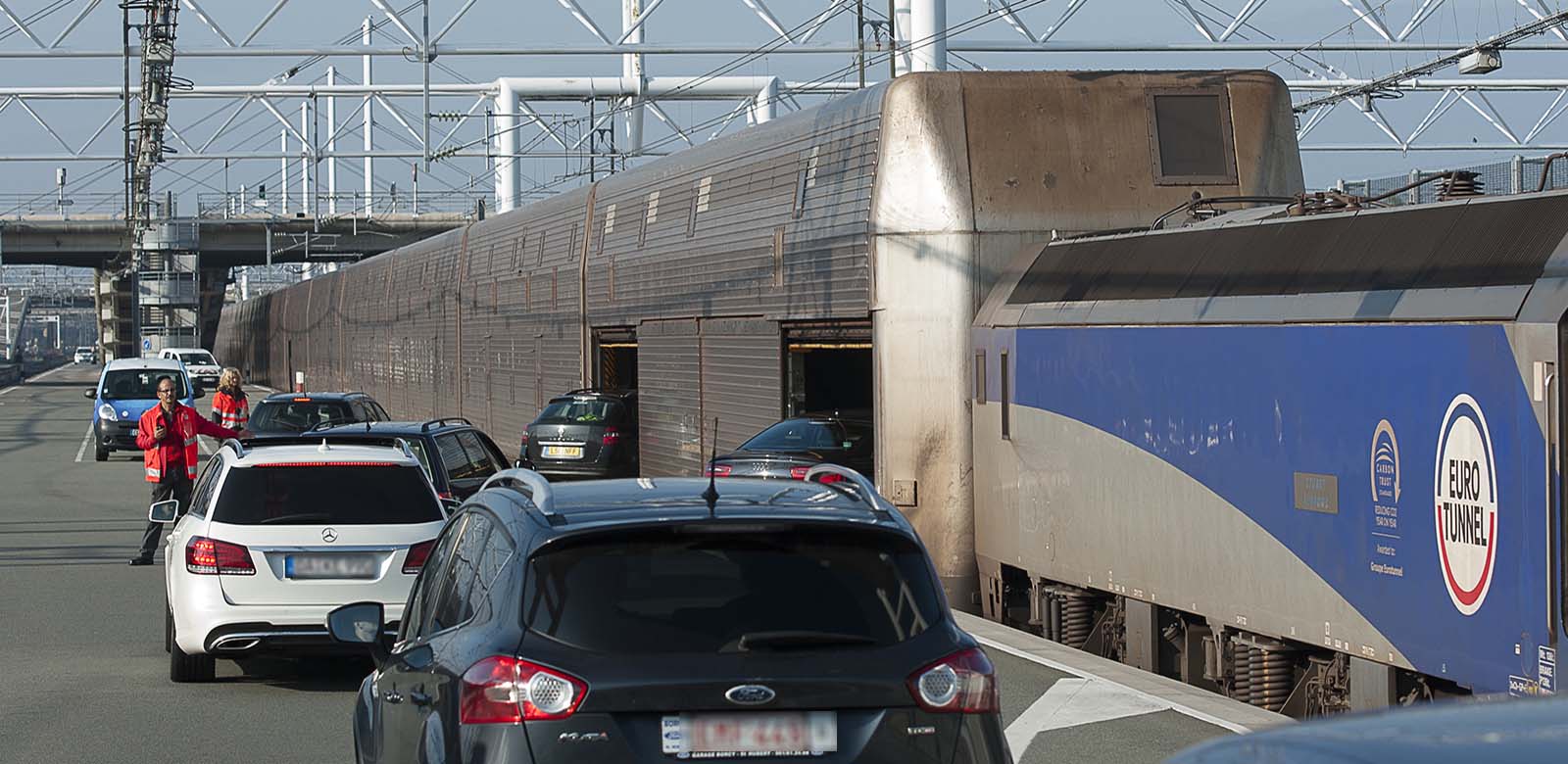 Each of the 9 Eurotunnel Passenger Shuttles consists of two different trains. Oner has a single deck for coaches, minibuses, caravans and vehicles higher than 1.85m. The other transports cars and motorcycles on a double deck. A complete Passenger Shuttle is made up of 24 carriages and four loading and unloding wagons and can carry 12 coaches and 120 cars.

Built in stainless steel by the Canadian group Bombardier Inc. and ANF en acier inoxydable, the Passenger Shuttles are insulated with materials used in the aeronautic industry, thus providing the bext protection against high thermal variations and able to resist fire for 30 minutes. Each carriage is closed at each end with specially designed fire resistant doors and equipped with smoke, heat and fire detectors.
The complete renovation of the entire fleet of the Passenger Shuttles was entrusted to Bombardier Transportation and deliveries of the newly refurbished Shuttles will take place between mid-2022 and mid-2026, which will ensure an increase in reliabilty and a renewal of the customer experience (connectivity, display, comfort…).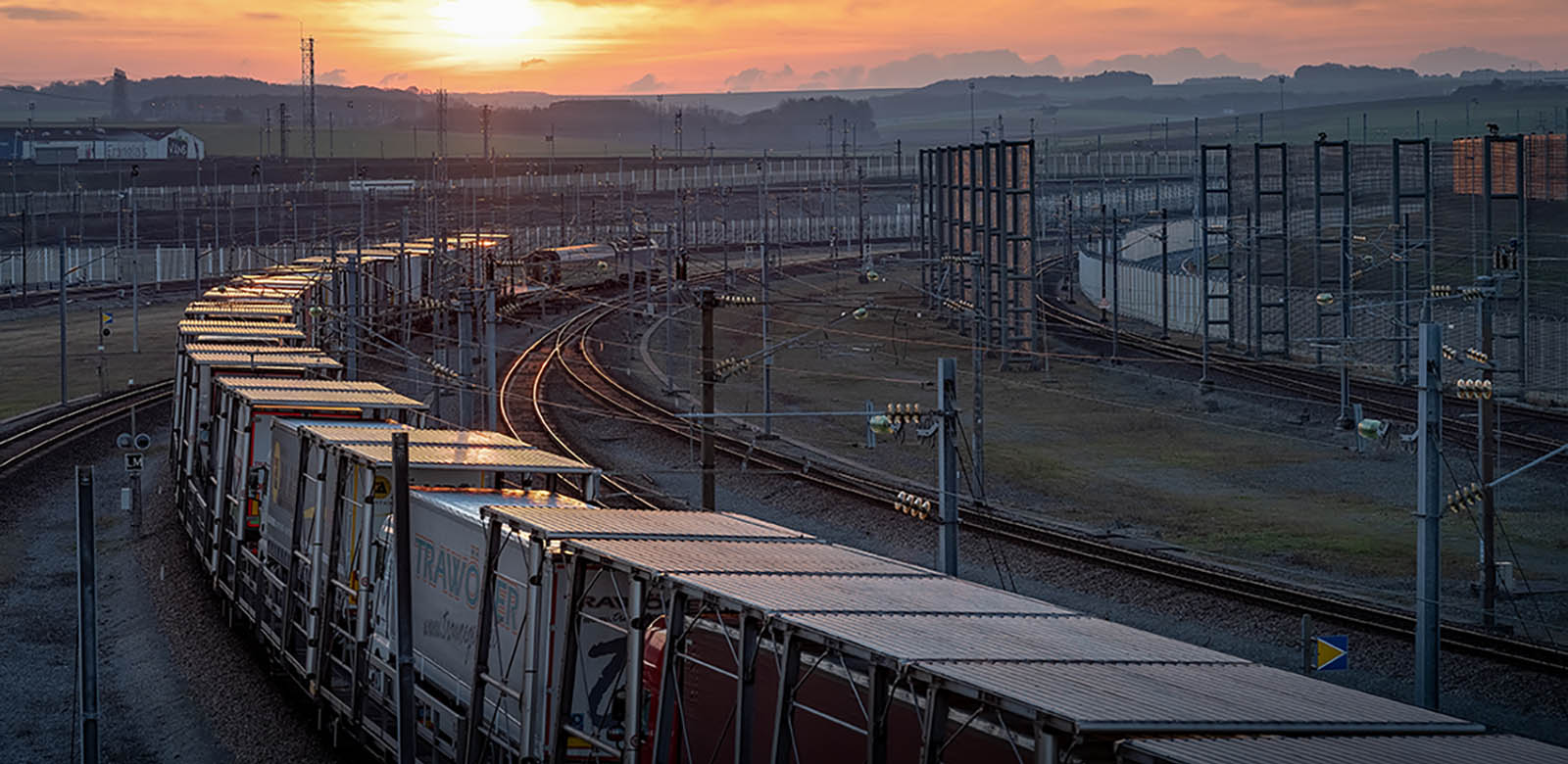 Eurotunnel has a fleet of 15 Truck Shuttles, of which 3 new WBN Shuttles of 3rd generation, 9 Arbel-type Shuttles and 3 Breda-Fiat Shuttles, each made up of 2 locomotives, 3 loading/unloading wagons and 32 or 31 carrier wagons and each able to accommodate the same number of 44-tonne trucks. The delivery of three new Truck Shuttles are scheduled in 2022 and 2023.
For safety and security reasons, truck drivers travel in an amenity carriage called Club Car during the Tunnel crosssing.
The 3 new 3rd generation Truck Shuttles have been built using the lastest technology and are interoperable with the existing Shuttle fleet. This investment has increased the capacity of our Truck Shuttle offer by 20% and enabled, in the long term, to increase the number of departures to 8 o r 10 per hour and per direction.