Getlink has implemented a policy on ethics and compliance which supports the Group's strategic decisions, the management and the professional practices. These values are shared by the 3,500 employees of the Group and all stakeholders.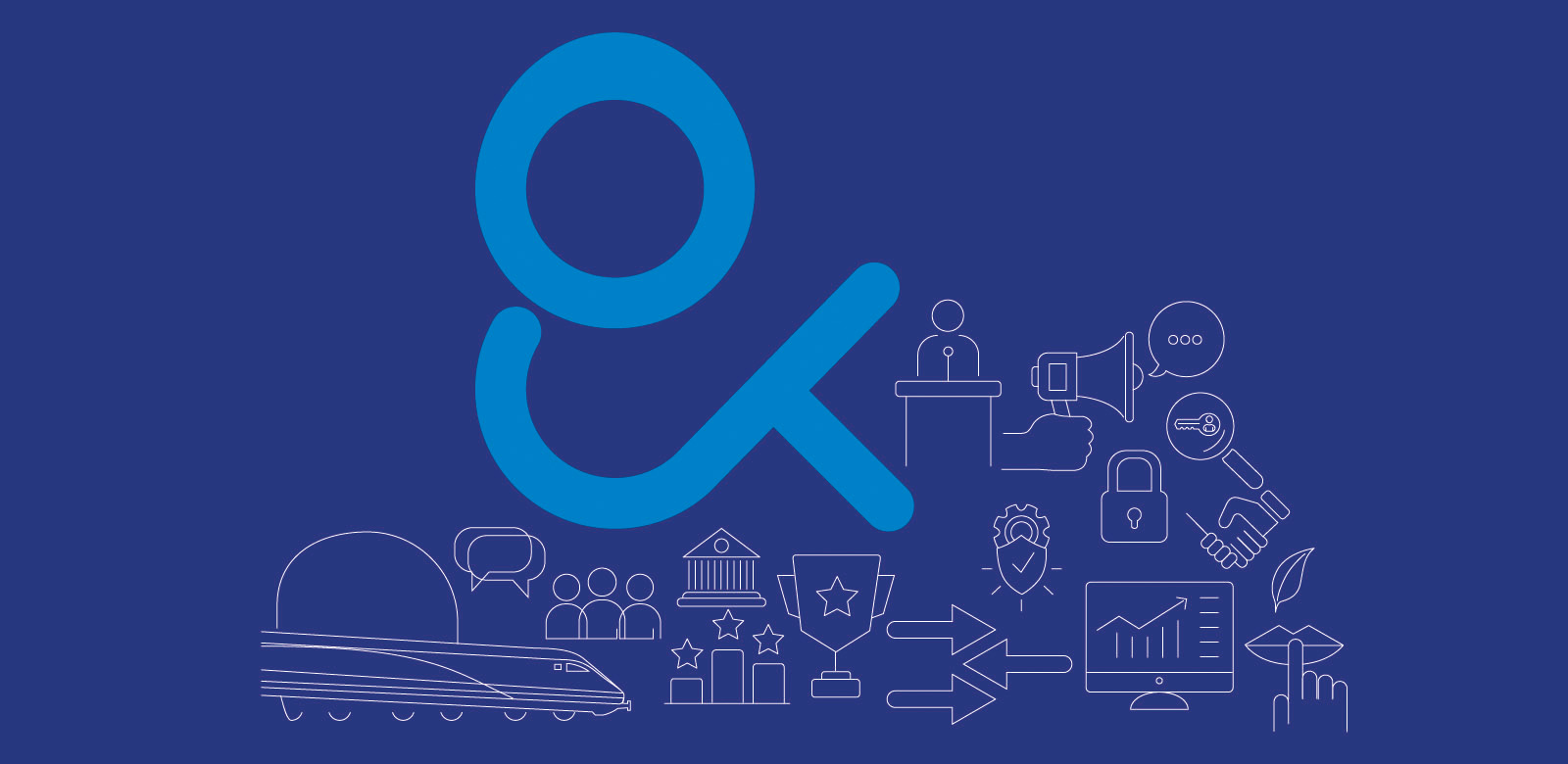 Ethics and Human Rights
From the beginings, the company has demonstrated solid values geared towards Group cohesion, as a guarantee of its future and development. These values, which reflect our company spirit and act as our guide, are expressed by each employee on a daily basis in all our professional business and conduct.
Getlink subscribes to the highest standards in the conduct of its business with respect for human rights, social rights and the environment and in paticular to the principles of:
Get Compliant Programme
To incorporate the strong core values of discipline, integrity and responsibility within the Group, Getlink is pursuing the deployment of its Get Compliant programme, launched in 2018, which comprises in particular the publication of the Code of Ethics and Conduct for all Getlink's employees, suppliers and stakeholders. This Code of Ethics, comprehensive and illustrated with specific examples, educates all team members on the rules and behaviours expected of them. It also clarifies the roles of managers and team members in their professional practices. It is supplemented by a whistleblowing policy and a specific anti-corruption and ethical awareness programme. This programme has been supplemented with risk prevention tools and relies on a system including awareness tools and training.
Relations with suppliers
Getlink endeavours to build trust and loyalty with its suppliers and to ensure that they adopt a responsible attitude by offering products and services that respect labour and environmental laws throughout their life cycle. Their production conditions must strictly respect human beings and international rules regarding labour law, child welfare and health and safety. The environmental, social and ethical criteria are evaluated during the Group supplier selection process.
These requirements, which are the documents and information suppliers must comply with in order to work with Getlink or its subsidiaries, may be modified or updated at any time. Suppliers must ensure that they have the lastest version of these documents.
Eurotunnel's specific requirements are available on the website at https://www.eurotunnel.com/uk/ – Legal – Suppliers page as well as the General Conditions of Purchase.
If you have any question about these requirements, please contact your purchasing contact or write to legal@eurotunnel.com.
Additional information