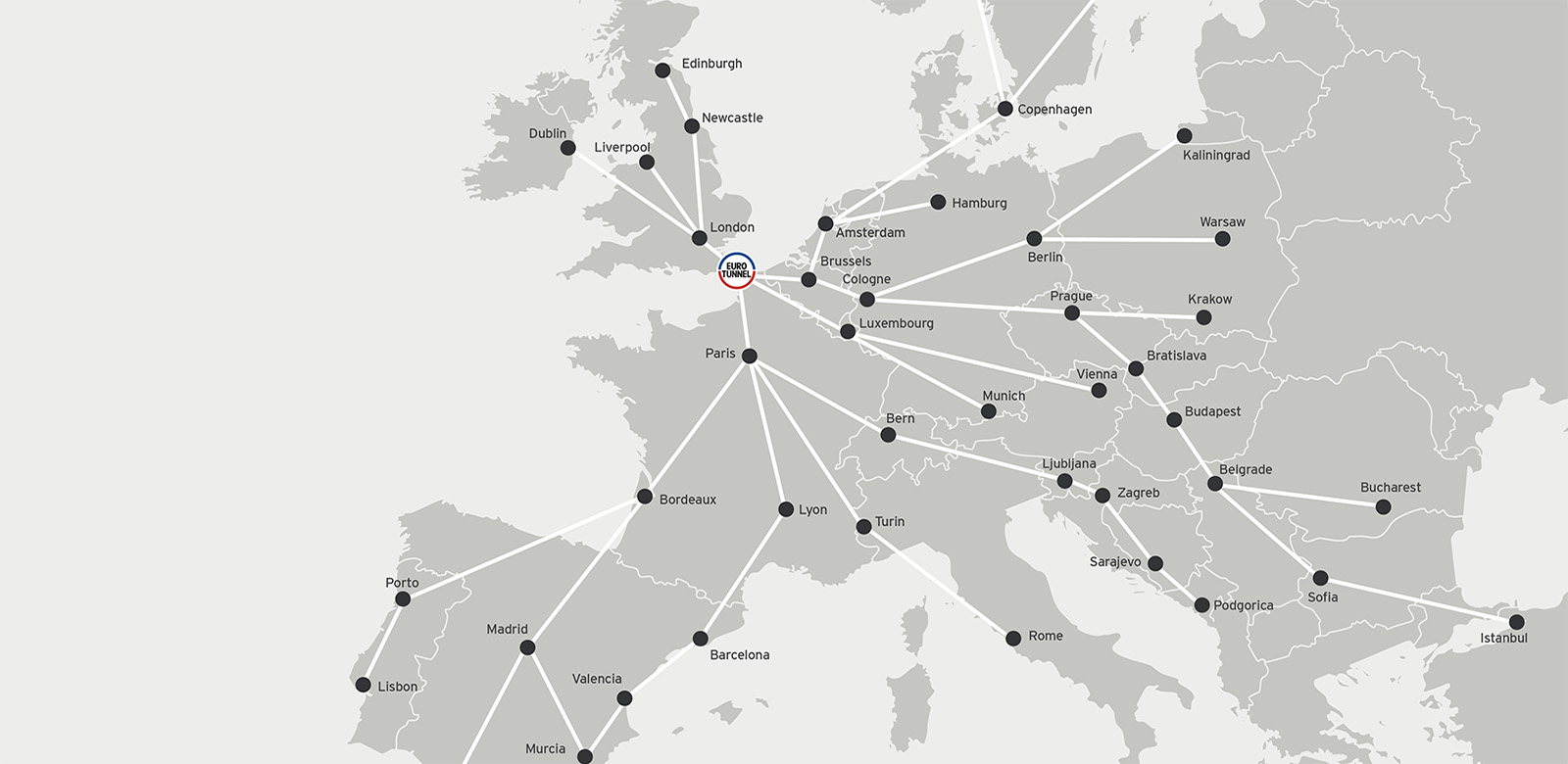 The Vital Link for more than 25 years
Eurotunnel's 2,700 team members manage the Vital Link that unites the United Kingdom and the European continent.
A Vital Link in Europe
Eurotunnel makes an important contribution to the economic vitality of Europe, by bringing people, business and culture together:
The Channel Tunnel is the fastest, easiest and most reliable way to cross the Channel
The Fixed Link is the only cross-Channel service open 24 hours a day, 365 days a year
Eurotunnel is to date the only operator on the Short Straits to have published a carbon footprint report since 2007 and offers by far the most environmentally-friendly cross-Channel service.
World leader in piggyback transport
Eurotunnel operates and directly markets Shuttle services through the Tunnel: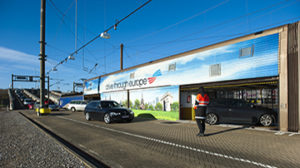 Eurotunnel Le Shuttle transports cars, coaches, motorcycles and camper-vans and their passengers onboard its 9 Passenger Shuttles between Folkestone and Coquelles.
Eurotunnel Le Shuttle Freight enables HGVs to cross the Channel on board its 17 Truck Shuttles, with one departure every 8 to 10 minutes on average.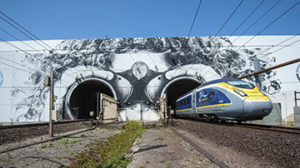 Eurotunnel, which holds the Channel Tunnel Concession until 2086, also offers a Railway Network to operators and manages safely and efficiently the circulation of the following services:
High-speed Eurostar passenger trains
Rail freight trains.
450
million passengers have travelled through the Tunnel since 1994

26%
of trade in goods between the UK and continental Europe

90
million vehicles of all types have used the Tunnel since 1994
Eurotunnel' strengths
A strong and lasting territorial rooting in the Kent and Calais regions
Teams skilled in managing complex infrastructures and railway jobs
A range of services helping to meet environmental challenges
A corporte culture based on ethics, joint commitment and customer value
The cross-Channel Fixed Link, the fastest and the most environmentally-friendly way to cross the Short Straits between the United Kingdom and continental Europe
A very long-term Concession (until 2086) with a secure legal framework.
Our promises to customers
SAFE: never compromise on safety, including from a health perspective
GREEN: provide eco-responsible services
SMART: digitalise to provide an enhanced experience for the well-being of people
PREMIUM: offer a unique and high-quality travel experience and services.