Environmental responsibility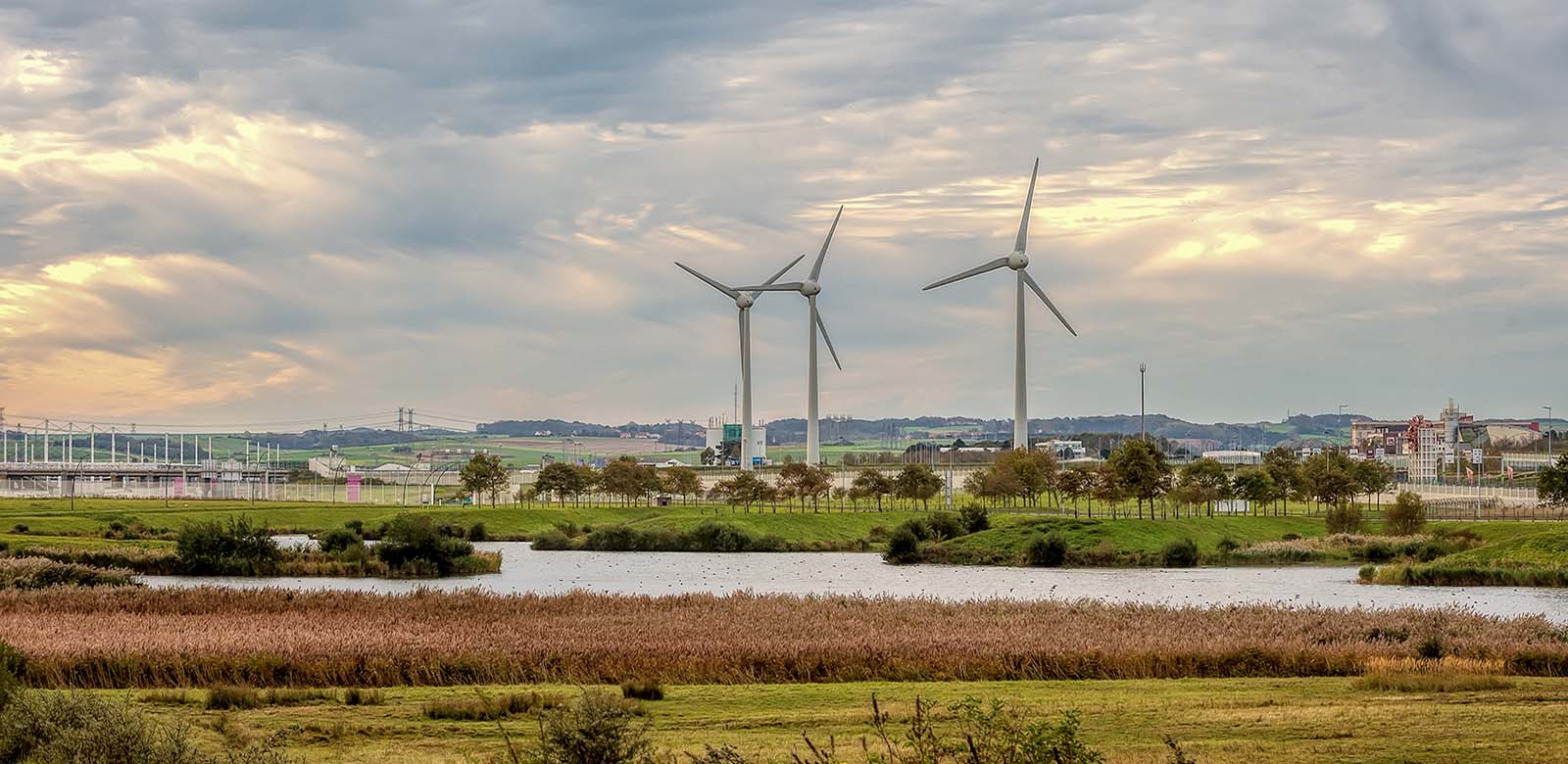 Committed from the start to an approach based on Corporate Social Responsibility, Getlink provides mobility transport and infrastructure solutions that are among the most environmentally friendly. Today, the Group is positioned as the leader in eco-responsible transport and is fully engaged in energy transition.
Leader in eco-responsible transport
Carbon emissions generated by rail freight are 99 times lower than those of air transport and 8 times lower than those of ferries.
In 2019

-21 %
greenhouse gas emissions of the Groupe

16
charging stations provided to Eurotunnel customerste

91.3%
the waste recycling rate of the Group in France
Biodiversity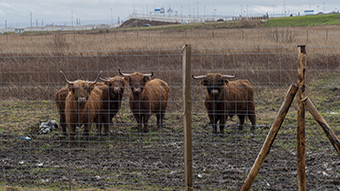 Eco-pasture
Eurotunnel eco-pasture: the polluting mechanical equipment used to maintain the green areas around the Coquelles terminal has been partially replaced by cattle. Around fifteen cows, both Salers and Highland cattle, chosen for their hardiness and ability to live outside all year, even on the Opal Coast, now graze 34 hectares considerably more peacefully than land-clearers did. An agreement was signed with a local farmer who looks after both herds.
Samphire Hoe wins a 15th Green Flag Award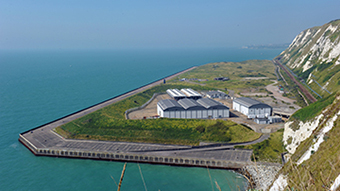 In July 2020, the Samphire Hoe nature reserve of Getlink, reclaimed from the sea during the construction of the Channel Tunnel using the millions of tonnes of chalk marl extracted from beneath the sea, received its 15th Green Flag Award. It rewards the most outstanding parks and green areas in the UK and community engagement efforts. Each year, the nature reserve of Samphire Hoe welcomes more than 100,000 visitors, including many school groups, who can find some 140 species of birds and 200 of plants there, and in particular thousands of orchids of all kinds.
Restricting private car travel
As part of its Corporate Travel Plan which aims to limit staff travel by private car, the Concession has already implemented several actions:
A shuttle bus between the TGV station in Fréthun and the terminal in Coquelles encourages employees living in Lille or Boulogne to commute to work by train
A Getlink community, available on the passpass.fr carpool platform
A mobility day, where employees were able to test-drive electric cars and bicycles
A governmental programme Cycle to Work which allows British employees to benefit from tax deductions of at least 25% of the price of the bike purchased. Many of them also participate to the National Cycle Day.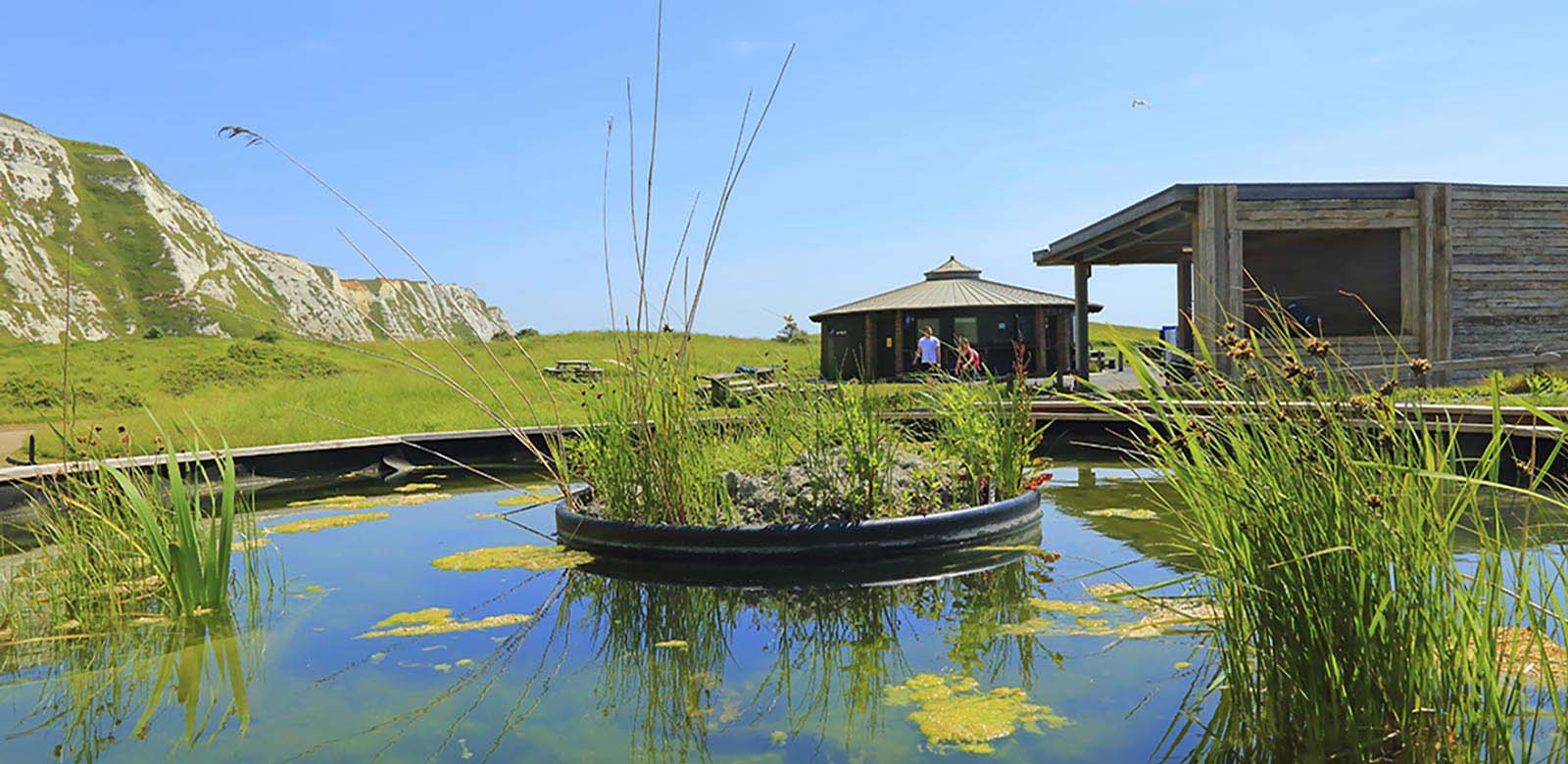 Keen to visit Samphire Hoe?
Find out all detailed information online on Getlink's nature reserve.
More information