Innovation and digitalisation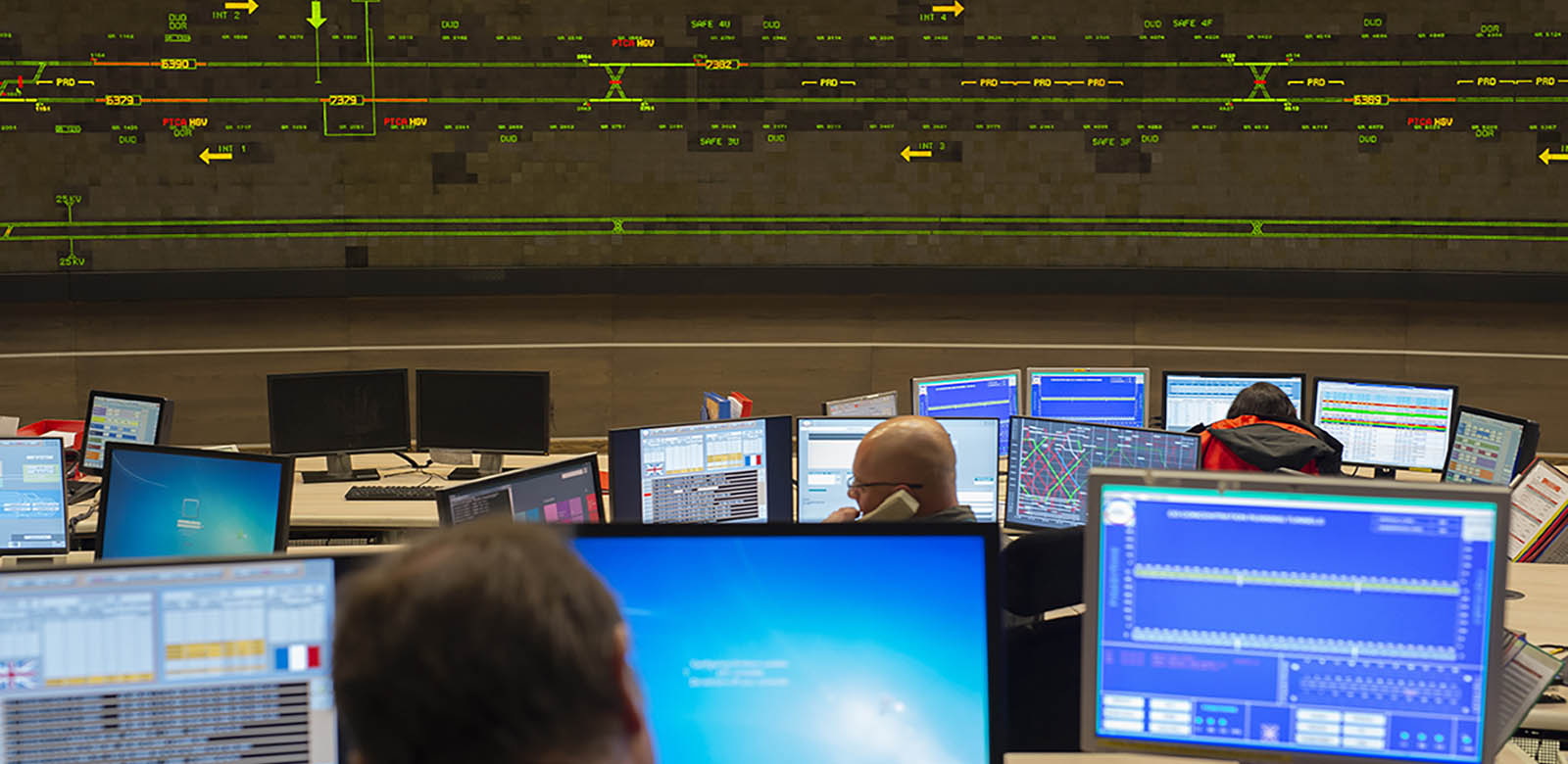 To improve efficiency and competitivity
Getlink is pursuing its process of innovative solutions with high-added value and its digital transformation plan to guarantee the future.
Getlink is pursuing its continuous improvement and modernisation process, across all business activities, as well as its major digital transformation plan to get ready for tomorrow's mobility by improving customer experience, maintenance management and operational performance.
Accelerated by the preparations for Brexit, the digital transformation plan of €100M over 5 years, which requires collaborative work, cross-discipline mobilisation and a review of the operational and management process, comprises more than 60 projects grouped into 5 major themes:
1. Increase fluidity of services
Digitalise the terminal and train operation teams and crews with smartphone and tablet apps
Track traffic flows in real time: contactless chips, equipment (cameras, counting systems, electronic booths)
Improve fluidity on both terminals and (traffic forecasts, data analysis).
2. Enhance customer experience
Improve connectivity
Provide real-time information throughout the entire journey of our customers
Implement intelligent and agile borders
Enable regular digital exchanges with truck drivers, hauliers and manufacturers
Implement connected objects (Internet of Things): smart sensors for Shuttle and freight locomotive maintenance
Digitalise customer relations: more responsive websites, easier booking system
Offer new payments methods.
3. Optimise infrastructure and rolling stock management through data analysis
Implement new smart sensors and data collection for more frequent and comprehensive monitoring
Build big data predictive maintenance models
Equip the teams with mobile devices
Implement new resource planning tools for staff, infrastructure and rolling stock.
4. Strengthen the digital culture of the Group and foster collaboration
Develop the digital vision across the Group
Offer innovative and digital training formats
Develop collaborative tools for the various subsidiaries
Identify required digital skills and plan training and recruitment
Digitalise the Human resources process
5. Develop IT tools for all the businesses of the Group
Adapt IT strategy with the evolution of the digital plan
Develop data analysis skills and pave the way for Machine Learning
Create a collaborative software production chain that links in-house customers to app development.
Study on the deployment of the ERTMS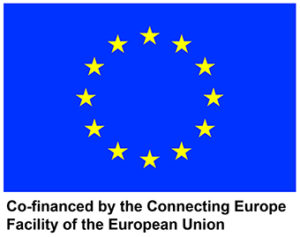 Eurotunnel is preparing to upgrade its railway operations by conducting studies on the deployment of the European Rail Traffic Management System (ERTMS), in order to increase its operability, to anticipate obsolescence issues and to improve quality of service for all users of the Channel Tunnel. This studies are co-financed by the European Union.
The ERTMS technology allows continuous exchange of data between the train and the infrastructure via the GSM-R system, which is a secure network reserved for rail. The system allows the driver to know in real time the optimum speed to travel, according to the railway line  usage and the train configuration (in terms of weight, speed limits, deceleration capacity and braking).