Discover Samphire Hoe
The nature reserve of the group, owned by Eurotunnel, covers a 30-hectare area at the foot of the famous White Cliffs of Dover in England.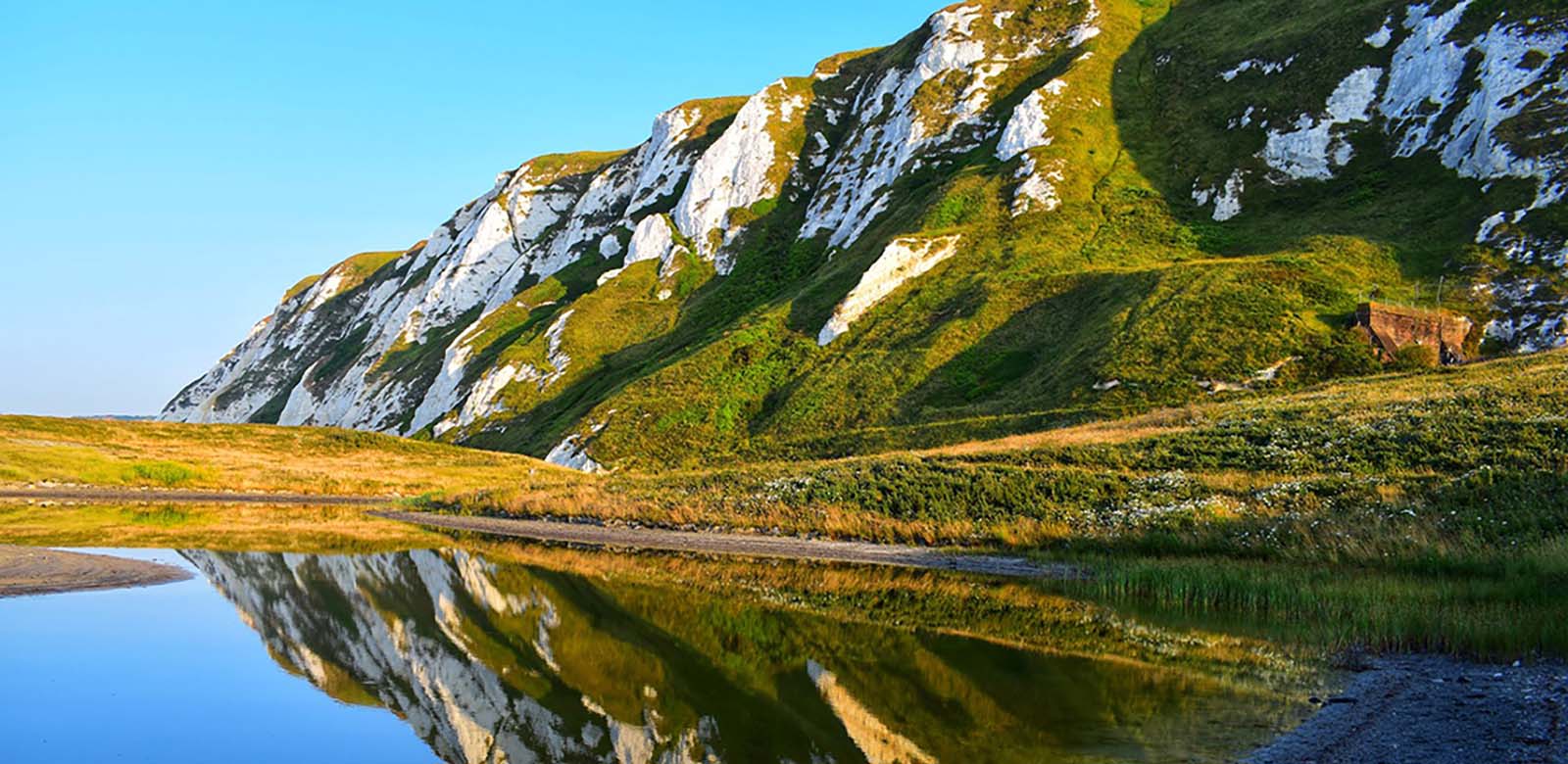 Created by Eurotunnel, The Samphire Hoe site was reclaimed from the sea using the 5 million tonnes of chalk marl extracted during the excavation of the Channel Tunnel and deposited behind a sea wall to form a new piece of land. Transformed from the beginning into a nature reserve, the Samphire Hoe site was opened to the public in July 1997, when plant and animal life had been established.
Each year Samphire Hoe welcomes more than 100,000 visitors including several hundreds of schoolchildren who attend thematic workshops in its education shelter.
This nature site is dominated by the Shakespeare Cliff on which William Shakespeare enjoyed a walk when he was staying in the Dover area.
A model of biodiversity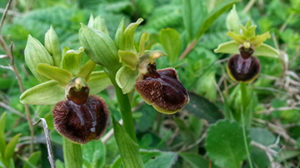 With respect to flora, the nature reserve harbours 200 species of different plants, including more than 7,000 orchids counted in 2019, of which 1,300 rare realy spider orchids. Regarding wildlife, there are around 30 species of butterflies and 220 species of birds. Since its opening, Samphire Hoe has already received 15 Green Flag Awards and 6 South and South east in Bloom awards, two distinctions awarded to the most outstanding green areas in the United Kingdom for their high environmental quality and their contribution to local communities.
Samphire Hoe in pictures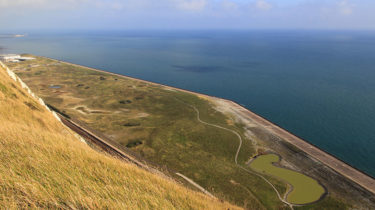 1
---
5

A nature reserve created from scratch by Eurotunnel

Samphire Hoe covers a 30-hectare area at the foot of Shakespeare Cliff, just near the cooling plant for the Channel Tunnel.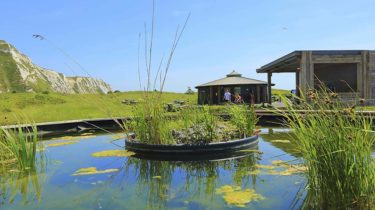 2
---
5

An education shelter and a pond-dipping pool for schoolchildren

Workshops are organised in the 100m2 of the education shelter and around the pond-dipping pool recreating a natural aquatic environment.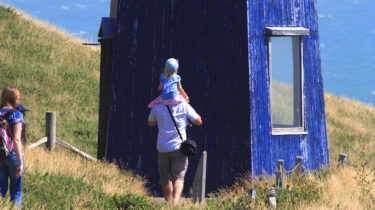 3
---
5

A place for people and walks, accessible to everyone

Each year, Samphire Hoe welcomed around 120,000 visitors who benefited from this unique setting to discover outstanding scenery in 2020.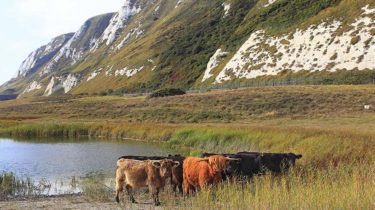 4
---
5

An exceptional site for biodiversity

The White Cliffs Countryside Partnership's rangers and volunteers work to preserve the diversity of the Hoe's flora and fauna.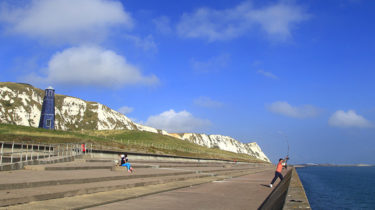 5
---
5

Environmental, sportive and relaxing activities on offer for everyone

Around its tea kiosk, Samphire Hoe organises workshops, exhibitions, walks, sea angling or running events.