Getlink, the Vital Link for more than 25 years
Getlink is a key player in mobility infrastructures, international transport and a leader in eco-responsible transport in Europe. The Group works every day to create greater efficiency in the economy and well-being for its stakeholders, by bringing people, business and culture together.
Getlink regroups the following commercial brands:
Eurotunnel, the leader in cross-Channel transport for passenger vehicles (Eurotunnel Le Shuttle), trucks (Eurotunnel Le Shuttle Freight), Eurostar passengers and rail freight trains which travel through the Channel Tunnel
Europorte, France's leading private rail freight operator
ElecLink, the future 1GW electrical interconnector between the United Kingdom and France
CIFFCO, the number one private railway training centre.
Every year, the Group transports: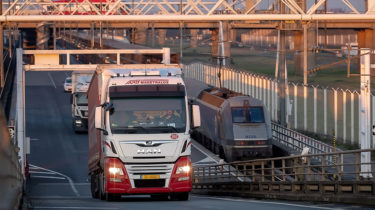 1
---
5

1.6 million trucks

on board Le Shuttle Freight Shuttles.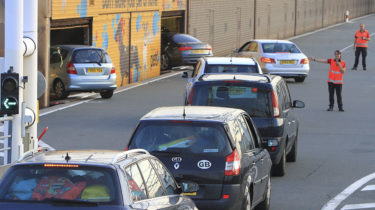 2
---
5

2.6 million cars

on board the Eurotunnel Passenger Shuttles.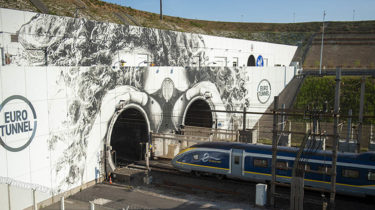 3
---
5

21 million passengers

travelling for half on board the high-speed Eurostar trains and on board Eurotunnel Shuttles.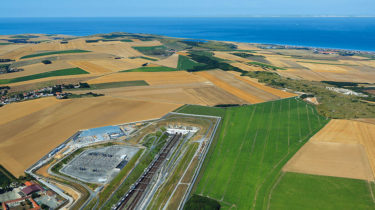 4
---
5

26% of trade in goods

between the United Kingdom and continental Europe.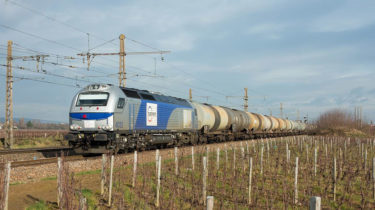 5
---
5

1.8 billion tonnes-kilometres

of freight by Europorte France.
In 2020, Getlink employs 3,539 staff. At the end of 2019, its growth in revenue (+60% since 2008), a stable operating margin at 52% and the predictable cash flows up to 2086 (the term of the Concession of the Channel Tunnel), demonstrate the effectiveness and resilience of its business model.
The Getlink SE share, GET, is listed on Euronext Paris.
In 2020, Getlink is:
A group which is performing, competitive and respectful of the environment
An innovative group with a definite focus on digitalisation
A customer-orientated-group
A group sustainably anchored at the heart of dynamic regions.
A solid performance in 2019*

€1.085Bn
Revenue (+€1M)

€560M
EBITDA

€159M
Net consolidated profit (+20%)
* At the 2019 exchange rate of £1 = €1.14.